February is Pet Dental Awareness Month!
Get an Early start on this! Beginning Monday January 29th, through Wednesday February 28th, Come in for a Periodontal Bacterial check for only $15 performed by our trained staff with no waiting or appointment needed.
Call 352-795-0250 NOW or come in!
OraStrip Dental Diagnostic Test directly measures the concentration of thiols in canine saliva from the gingival margin. Thiols measured by OraStrip Dental Diagnostic Test provide a direct indication of the severity of active periodontal infection. Regular use of OraStrip Dental Diagnostic Test as part of routine patient work-up has been shown to detect and monitor underlying active periodontal disease. Clinical data have associated low strip values with healthy periodontal status and the absence of periodontal infection.
In dogs, active periodontal disease involves infection of the gums by anaerobic microorganisms including those from the general Porphyromonas (such as P. gingivalis) and Treponema (such as T. denticola). When such microbes are present within subgingival biofilms, they are known to produce large quantities of metabolic products called thiols that can disrupt gum tissue and destroy healthy bone by inducing bone loss. Thiols disrupt epithelial integrity; cause death of gingival epithelial cells through apoptosis; and induce bone loss through stimulation of osteoclasts and inhibition of osteoblasts.
In dogs, periodontal disease is associated with adverse systemic outcomes, as well as with hepatic, renal, and cardiovascular lesions.
With each pet periodontal bacterial check get these products at a discount!
Omega Alpha Probiotics 8 (3 sizes: 150g, 310g, 2.2kg) -Probiotic 8 provides a level of pancreatic enzymes to break down the bio-film made by the bacteria in the mouth and helping the body's natural defenses to decrease the bacteria that causes periodontal
disease and tarter.
Leba III tarter reducing oral spray: This natural plant extraction combination has been shown to reduce the bacterial count and reduce the amount of tarter on the teeth over 4-6 weeks used twice daily.
Maxi-Guard Oral Pet Care Products: The first home dental care product for dogs, cats, and exotics offering neutralized zinc (pH 7) in hydrogel form. Neutralized zinc is a combination of select amino acids and zinc. Taurine and zinc gluconate form a complex bond that inhibits the precipitation of zinc in the neutral pH (6.7-7.0) range and the hydrogel adds mucoadhesion. In this narrow pH range an oral zinc preparation delivers increased bioavailability. Used daily these products can reduce current periodontal disease or maintain a healthy mouth to prevent periodontal disease and tarter.
A 30 bone box of OraVet dog chews.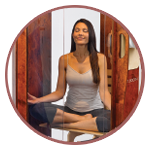 Our Salt Booth, (for pets) and Frequency specific Low Level Laser ONLY $20 each!
Service must be performed the week of Jan 29th through Feb 2nd. may not be combined with other packages.