Dr. Patricia Kallenbach - DVM, CVCP, LMT
Dr. Kallenbach earned her Bachelor's and Master's degrees in Agriculture (with special interest in nutrition) and a Doctorate of Veterinary Medicine from the University of Florida. She has practiced veterinary medicine for almost 20 years in Citrus County. After graduation, she worked for several years in a conventional veterinary practice before opening her own holistic veterinary practice in 2002. This new type of veterinary clinic offered integrative veterinary care and many alternative therapies that had previously not been available to pet owners living in the Nature Coast area of Florida.
She also earned certifications along the way in Veterinary Orthopedic Manipulation (VOM) , which is often referred to as non-manual veterinary chiropractic, canine muscle work and massage therapy, homeopathy, acupuncture, and low level laser therapy. She has also earned her Licensed Massage Therapist certification, which allows her to provide massage therapy for people in our family Wellness Center that she opened in 2011. In addition to her work as a veterinarian, she is also the director, wellness counselor and LMT in our family Wellness Center, which is located adjacent to our Veterinary Clinic.
Dr Kallenbach enjoys sharing her knowledge and expertise in holistic therapies through her many published articles and videos, as well as teaching seminars for other veterinary professionals. She also gives free lectures several times a year for local clients, clubs, and rescue organizations.
When not at work in one of her clinics, Dr. Kallenbach is the busy mother of two teenagers and an avid soccer mom (and sometime coach). She is also an active member of Rolling Thunder, a non-profit group that works to build awareness of POW/MIA and veteran's issues. And, in those rare instances when she has some spare time, she loves to dust off her Harley and take it out for a ride. Sadly, Dr. Kallenbach lost the last of her pack of Dalmatians, Flower, Lady, Austin, and Sparticus and her adopted "muttley" Buddy and has not yet found time to rescue a new member, but her children have filled the house with many tanks of fish and a variety of lizards making her current zoo just of a different tone, and adding to her challenge to gain more knowledge with these special pets.
Allen Cronn
Office Manager
Allen moved to Citrus County in 2003 to retire after a 25 year career in the air cargo industry. Soon after settling into his new home, he sought out holistic care for his dogs and found what he was looking for at The Healing Place. Impressed with the care his pets received, and looking for something fulfilling to do in his spare time, he soon joined our staff as a part-time receptionist and treatment tech. After performing a variety of treatment and administrative duties in our clinic for several years, he went on to assume a full-time position as our Office Manager in 2010. Grateful at finding a rewarding second career, he thoroughly enjoys the opportunity in working with our clients, assisting our staff in the performance of their duties, and ensuring that we continue to provide the care and service that you and pets you deserve. When not working, Allen spends his time enjoying the beauty of the Nature Coast with friends.
Sherry Hudson
Treatment Tech
Sherry joined us in June of 2018. Sherry is a vet tech at The Healing Place. She was previously a manager at Citrus Pawville Pet Resort. Sherry has two sons, six rescue dogs, and one African Grey parrot. Sherry loves to spend her time with her pets, family and friends.
Deanna Dworning
Vet Tech Supervisor
Deanna recently relocated to Citrus County from South Florida, where she had lived since 1992. She brings over 14 year of experience in the field of veterinary medicine with her, which helps our team to provide our clients and their pets with the highest levels of veterinary care. When not working, she enjoys caring for her parrots Gideon and Zeus, and spending time outdoors with her husband on their boat and motorcycles.
Cindy Wade
Treatment Tech
Cindy, who has lived in Citrus County for more than 20 years, joined our team in 2007. She has more than 25 years experience as a Veterinary Technician. Cindy enjoys spending her free time with her family and three grandchildren.
Lisa Lawson
Customer Care Supervisor
Vet Technician
Lisa Lawson, a native of Crystal River, is our cheerful and knowledgeable Customer Care Supervisor and veterinary technician, who manages the front desk of our veterinary clinic and assists Dr. Kallenbach with treating your pets. Her previous experience working at other veterinary facilities for over 20 years, as well as her 9 years working as Animal Control Officer, give her a vast amount of knowledge and experience in veterinary care. Her dedication and caring personality will guarantee you and your pet get the pampering and the high level of care you expect each time you visit us. When not working in our clinic, Lisa devotes her time to looking after her family and large menagerie of pets that includes several horses, goats, dogs, cats and chickens, as well as tirelessly volunteering as a leader in 4-H and her church.
Heather Nash
Customer Care Supervisor
Massage Apprentice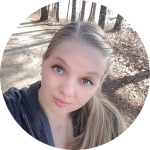 Heather joined The Healing Place in June 2018.  Heather was a chiropractic assistant and performed Estim therapy as well as trigger point massage. Heather is currently a supervisor in our Health and Wellness Center and will be training with Trish to get her certification in Percussor Massage Therapy. She has 2 dogs and 1 horse. Heather and Serenity, who is a quarter horse paint cross, have been best friends for 10 years.
Keiko Seager
Treatment Tech
Keiko joined The Healing Place in Sept of 2017. She is a retired nurse with a joy for holistic modalities. Keiko and her husband enjoy fishing in the gulf, are both certified divers, and have 4 dogs. Keiko's real passion is gardening where she has both a hummingbird and butterfly garden.